About Terry Winstanley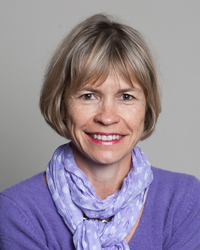 Terry has worked exclusively in environmental law and policy in Southern Africa for the last 25 years. She specialises in the environmental legal aspects of water use rights; large infrastructure projects, pollution control and rehabilitation, and environmental impact assessments. She regularly conducts pre-acquisition due diligence exercise and advises potential purchasers and/or lenders on environmental liability arising out of transactions and drafts contractual provisions regulating liability.
Terry has provided guidance on the legal aspects of environmental impact assessment to the City of Cape Town (for the establishment of the Berg River Dam and a regional landfill site); for Transnet (for the construction of the multiproduct pipeline from Durban to Cape Town and the expansion of the Port of Durban's container terminal); BHP Billiton (for the expansion of one of its aluminium smelters in Richards Bay) and VTTI (a petrochemicals multinational, for the construction of a fuel storage terminal in Cape Town's harbour). Terry has advised various clients on the legal aspects of desalination, and agricultural and commercial forestry enterprises on the water use rights. She has litigated on behalf of various clients (including the City of Cape Town, Shell and Sasol) in environmental legal disputes. She has advised numerous renewable energy clients in successful bids in the national government's Independent Power Producers' Programme.
Terry's government clients include national, provincial and local governments including those of Namibia, South Africa, Swaziland, the Western Cape, KwaZulu Natal, Cape Town, Durban, Johannesburg and Richards Bay. She acts for parastatals such as ACSA, Eskom, PetroSA and Transnet. Her commercial clients include Abland, BHP Billiton, Biotherm, Coca Cola Africa, EnviroServ, Nedbank, Rand Merchant Bank, Sappi, Shell and York Timbers.